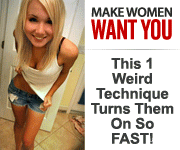 I managed to spot this Comic online. Thought I'd share it.
I couldn't help but laugh because I remember when I was less experienced and didn't really understand how to get sex. I found myself in multiple situations like this. Hell, I even dated a girl for 2 months straight with no sex.
I don't know if that was the message this comic was trying to send but that's the one that was delivered to me. Anyway, I feel bad for this guy.